Cam Heady - ForeHead Rest - Stabilizer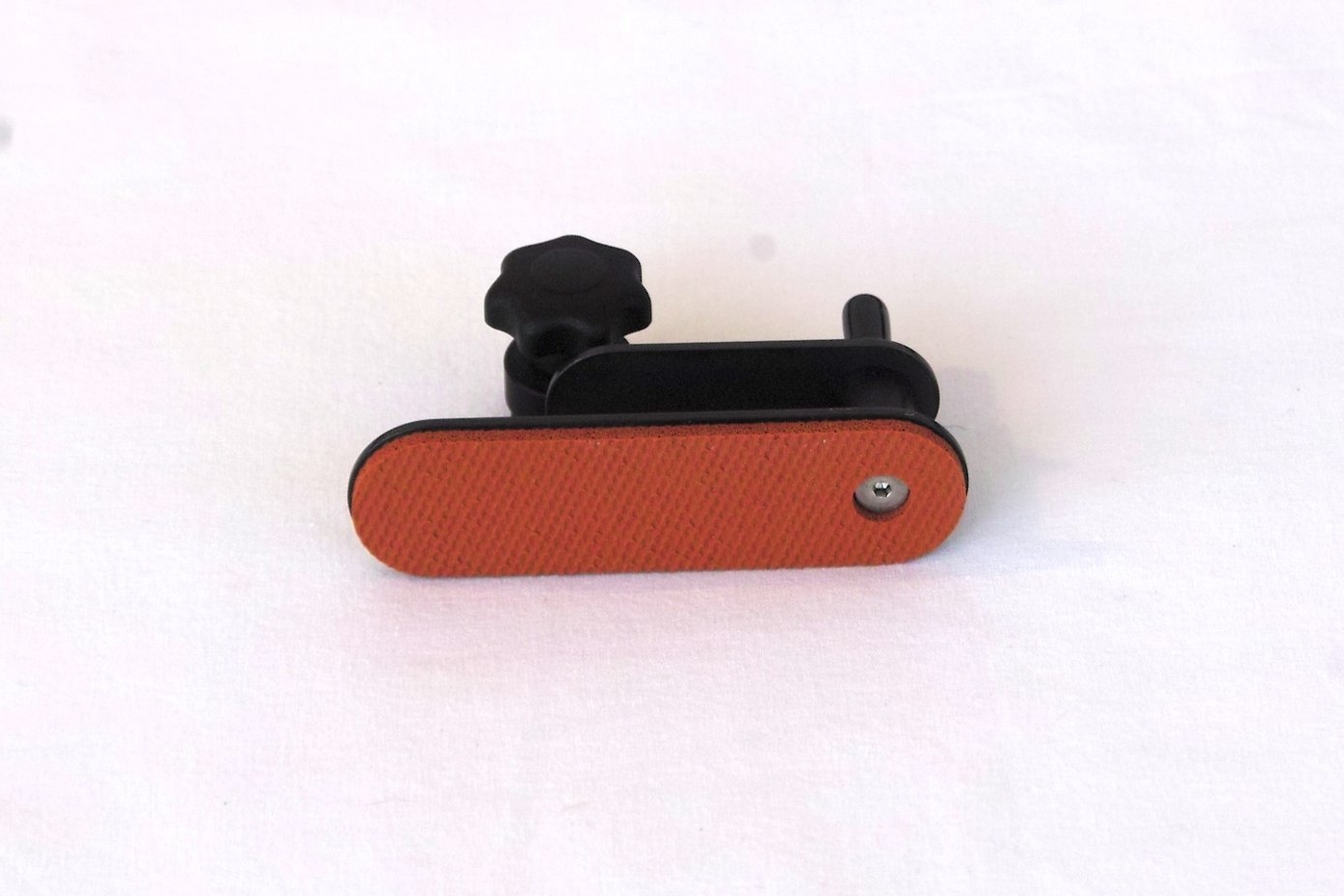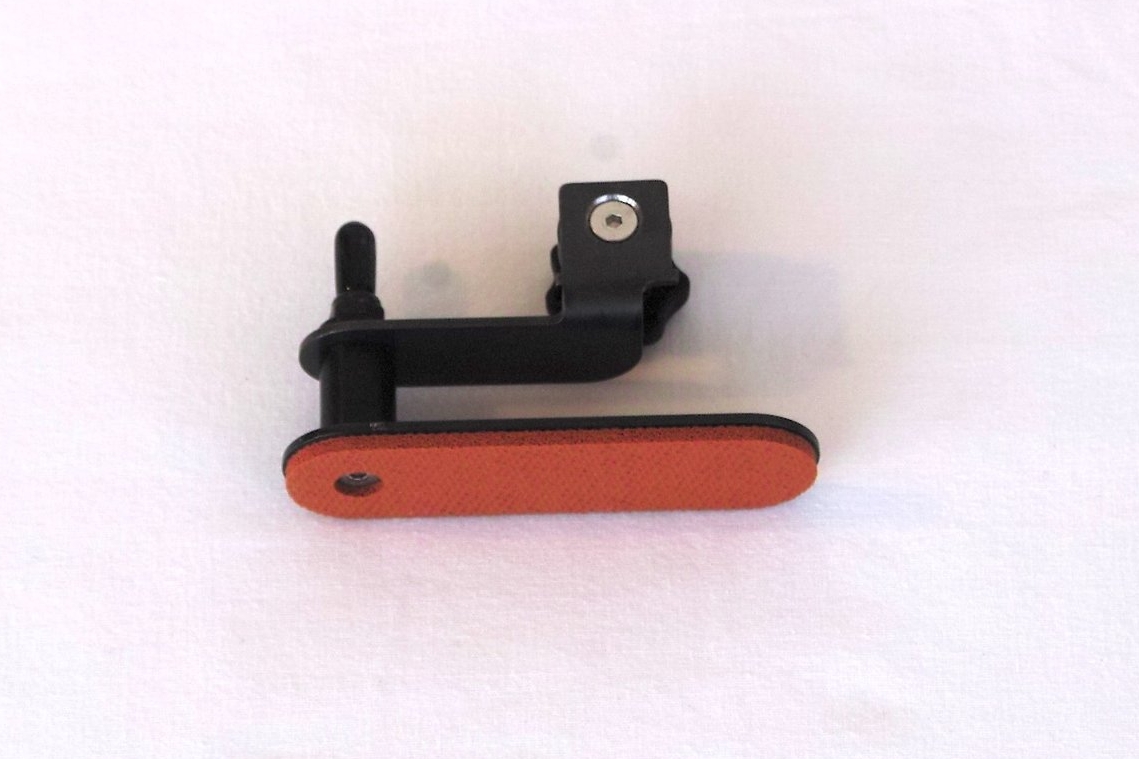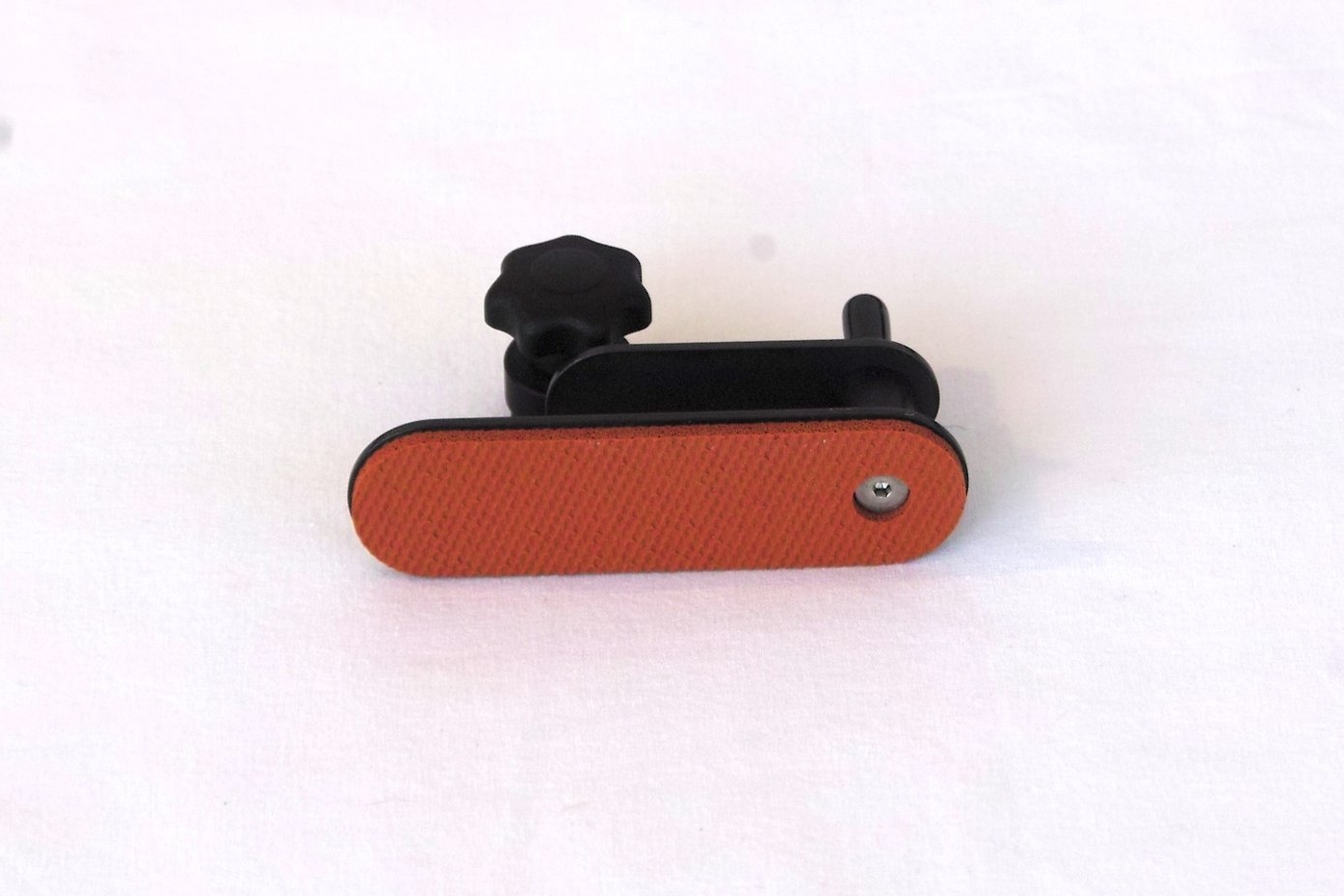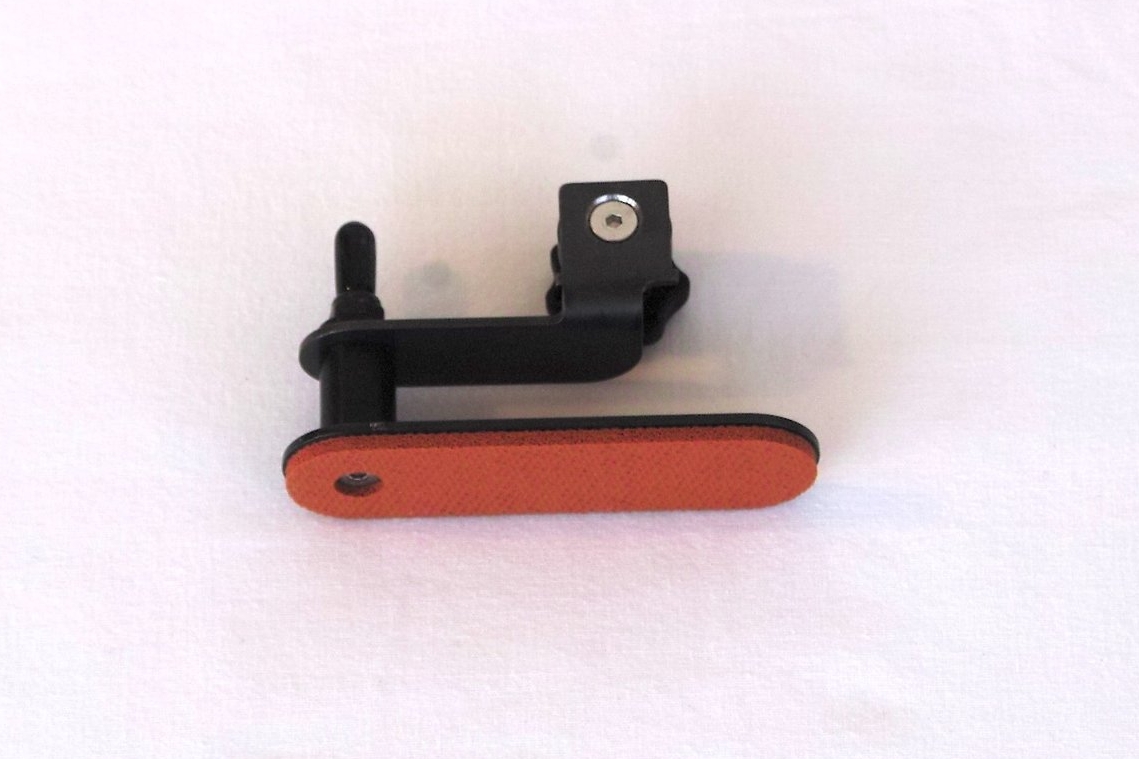 Cam Heady - ForeHead Rest - Stabilizer
Flip from portrait to landscape in a second: simply flip the headrest portion 90 degrees. The force required to flip the headrest is adjustable.
There are three versions. 98% will order the standard black version @ $44.95.
1% will order one of the few remaining matte-stainless version.
1% will order the version to use with a flash controller on cameras WITHOUT a PC (Prontor Compur) sync port. This version features a reverse bend on the mounting base which makes room for a cube-shaped adapter between the camera and the Cam Heady. The adapter provides a PC sync port.
Click through the photos to see all versions and two photos of an old Cam Heady prototype.
A custom-printed strap is shown as an example. Bold designs with highly contrasting subject to background work best. Skin tones and everything else looks true and absolutely stunning! Since webbing has lots of texture, avoid designs that rely on fine lines and fine texture. Stick with bold lettering and bold silhouettes against contrasting backgrounds. The starting color for printed webbing is white. More information coming soon!